Welcome to LUXURY
VILLAS FOR RENT
Hide away in your own private luxury villa on the most beautiful tropical islands in the world. Rent an exclusive island hideaway for a week or longer and enjoy the ultimate in privacy for romantic getaways, relaxed tropical weddings, honeymoons, unforgettable family gatherings, reunions with friends or to celebrate the milestones in your life.
Escape to a private luxury villa on an island setting and prepare to be amazed. Put on a diving mask and discover the underwater world. Lounge in comfort and serenity. Walk in the mornings and make the first footprint on a stretch of white sandy beach. Eat clean, simple and delicious foods. Delight in the sounds of birds and frogs. Swim and collect seashells. Sway in a hammock. Hold hands and enjoy conversation. Write a list of what you like and want in life and discover what you are truly passionate about.
Tropical Living offers exceptional Renewal Vacations on some of the most beautiful islands in the world. Our well-traveled team of "Leisure in Luxury" specialists provides personalized service and would be delighted to offer recommendations. Simply fill out our unusually personal inquiry form and email it to us, or give one of our "Leisure in Luxury" specialists a call. We really do look forward to helping you slow down, escape and transform your life.
Tropical Living - It's Upscale that's Uplifting.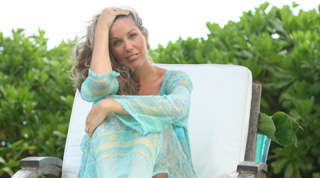 Hear about our Luxury Villas for Rent