Tropical Living is an unusual tropical travel, homeware and lifestyle company that advocates slowing down, reconnecting and enjoying more "Leisure in Luxury." It offers practical solutions for a happier, healthier, more balanced life.
As an island, spa and tropical lifestyle expert, I traveled the world 10 times over, searching for the most spectacular tropical islands and spas on earth. From Bora Bora to Bali, The Seychelles to Fiji, TropicalLiving.com sells and rents entire tropical islands, as well as, rents some of the finest tropical spas and villas discovered worldwide.
TropicalLiving.com also features an international collection of Tropical Living homeware sourced during those 18 years of globetrotting. I cultivated a passion for fine design and hand-selected naturally modern furniture, home accessories and lifestyle products so you, too, could create an oasis at home and 'Live on Vacation.'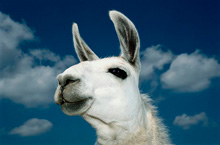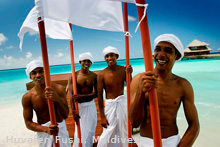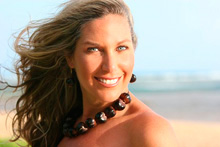 I wrote and recorded over 100 audio clips that can be found in the 'Alison's Philosophy' section. I hope these clips will not only allow you to get to know me better, but, might also, inspire you to live a happier, healthier more balanced life. The clips include 'My Inspiration,' 'How Leisure Time has become Endangered,' 'The Importance of Writing Lists and Designing Your Life,' 'Making Time for Mid-Course Corrections,' as well as, suggestions on 'How to Reconnect to Yourself and Others.' Tropical Living is about deepening the level of what matters most in life: our relationships with ourselves, each other and nature.
As our way of saying "Thank you," Tropical Living will purchase a livestock animal from Heifer International, on your behalf, for a family in need. Heifer International has a simple but powerful vision: that a gift of livestock and training can transform the lives of impoverished families through self-reliance and sustainability. I hope you'll listen and enjoy the audio clips and the sounds of these animals' precious voices.
Combining luxury tropical travel, homeware, philosophy and philanthropy has never been done like this before. Tropical Living — It's Upscale that's Uplifting.