Welcome to
Tropical Living INDOOR
As an island, spa and tropical lifestyle expert, I have traveled the world 10 times over searching for the most breathtaking tropical islands, luxury spas and exclusive hideaways on earth. After years of living in and visiting luxury private homes and tropical spa villas worldwide, I wrote a list of tropical indoor essentials to capture the essence of these extraordinarily peaceful havens. I have chosen some of the finest naturally modern tropical furniture, home accessories and lifestyle products from around the world so you can create an oasis at home and "Live on Vacation."
Tropical Living INDOOR has been hand-selected to assist you in creating a tranquil sanctuary where you can experience more "Leisure in Luxury." Beautiful, one-of-a-kind, naturally modern home furniture, accents and gifts to help you recreate the luxurious feeling of being on a restful Tropical Living Renewal Vacation, wherever you may live.
Return from vacation, retain that peaceful balance and celebrate life in your own beautiful tropical inspired INDOOR oasis. A tropical home can truly lead to a happier, healthier, more balanced life.
Create an Oasis at Home and "Live on Vacation"
Create harmony and balance with an abaca furniture collection from the Philippines.
Lounge in the relaxing atmosphere of a gedang furniture grouping from Bali.
Delight in the playful spirit of our beanbag ottoman and loungers.
Set an exotic style with our unique woven vine collection pieces.
Accent a room with our elegant vase collections featuring resin, wood, clay or white jade.
Enjoy sophisticated permanent floral arrangements for an effortless tropical ambience.
Heighten your senses with our amazing and exquisite onyx lamps.
Soothe your atmosphere with the distinctive sound of an indoor stone fountain.
Induce a calm state of mind with a serene stone Buddha statue.
Please email or give us a call. Our Leisure in Luxury specialists will be delighted to help you create your own personal tropical indoor oasis.
Tropical Living - It's Upscale that's Uplifting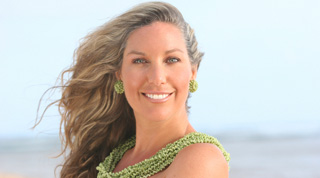 Hear
about our Indoor Homeware