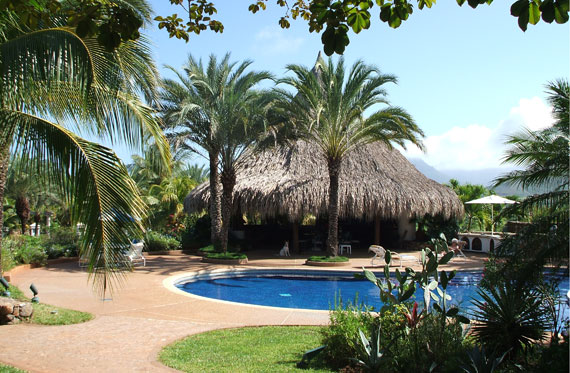 Villa La Mira on Isla Margarita
Size: approx. 1,3 acres + approx. 1 acre
Price: Price on request
Location: Isla Margarita, East of Caracas, Venezuela
Luxurious estate (2 lots, together approx. 9,473 sqm) on Isla Magarita, Venezuela, with unobstructed ocean views.
This estate consists of a main residence (approx. 273 sqm, 3 bedrooms), a staff house (approx. 63.61 sqm), a pool house (approx. 113 sqm.), garage and store rooms (approx. 80 sqm), sanitary facilities (approx. 76 sqm), pool (225,000 litre). All buildings have palm roofs. In addition to the state supply, there is also a generator and spring with ground water supply.
Extensive details available upon request.
Please note that all prices and applicable taxes are subject to change without notice.
Inquire about this Property