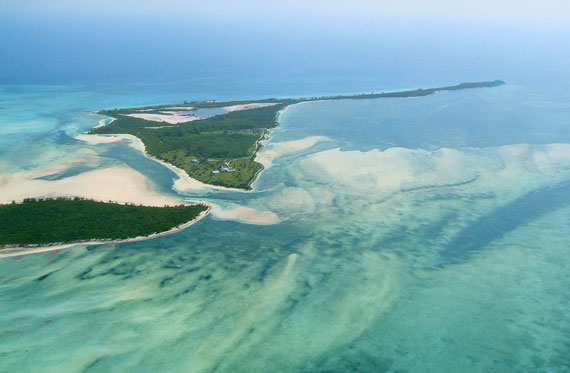 Bird Cay
Size: approx. 220 acres
Price: USD 28,000,000
Location: Berry Islands, Bahamas, Caribbean
A haven of beauty and tranquility, this 220 acre tropical island is located at the south end of the Berry Islands chain, just 30 minutes by air from Nassau. The island is well protected on all sides by neighboring islands and sand banks. Chub Cay lies just west of Bird Cay and offers an excellent marina, a private resort club, restaurants, and a 5,000 foot airstrip with regular and chartered flights to Nassau. The privately owned island of Whale Cay to the east includes a 4,000 foot paved runway and harbor. Proximity to the Great Bahama Bank and the Tongue of the Ocean makes this an excellent fishing, sailing, and scuba-diving paradise.
Bird Cay offers sandy beaches, crystalline waters, spectacular ocean views, gentle prevailing breezes, numerous landscaped trails, gardens, mature tropical palms, casuarinas, as well as citrus and coconut groves. Given the considerable flowing lawn that surrounds the main house, a few golf holes could easily be constructed on the island.
The island also features a historic two story main residence that overlooks the ocean and the swimming pool and is in need of repair. Five colorful waterfront cottages line the shore of this private gem and seem to float on an artist's palette of dazzling blue ocean fringed with pristine white beaches. The guest house overlooks nearby Whale Cay and affords complete privacy enveloped by native flowers and a white picket fence. It comprises three bedrooms, two bathrooms, a large kitchen, a huge sitting room, a dining room, and an office.
Extensive details available upon request.
Please note that all prices and applicable taxes are subject to change without notice.
Inquire about this Property