Relaxed Tropical Weddings
Vow Renewals
Commitment Ceremonies
Honeymoons
Anniversaries
Romantic Vacations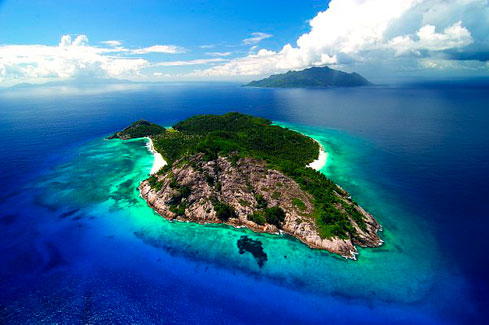 BACK TO complete library of audio clips
Relaxed Tropical Weddings

[time to listen—1:22minutes]

A relaxed tropical wedding on a beautiful island can be extremely romantic. Imagine gorgeous flowers in your hair, being barefoot by the sea, palms swaying in the gentle trades. Renting an entire island, luxurious tropical spa resort, or a series of private villas can be the perfect solution for accommodating your special guests and enjoying your glorious event, all in one location. Family and friends can come together to celebrate and share sumptuous dinners, but still have time alone time to relax into their own personal vacations. Disappear with your spouse for a romantic afternoon without being disturbed and reunite from the day with an afterglow from the sun. Dine with family and friends as your own private chef creates an unforgettable tropical meal outside by the pool or on the sand. The lapping waves create soothing sounds for evening entertainment and conversation. Share laughter and capture extraordinary memories that will be enjoyed for years for all who attend. Relax, have fun and reconnect with those you care about most. Tropical Living offers exquisite properties for your wedding on some of the most spectacular island hideaways around the world.

Vow Renewals

[time to listen—0:39 minutes]

Recapture the memory, romance and your commitment to love with an extraordinary vow renewal ceremony on a breathtaking tropical island. You may want to invite your family and friends to be your witnesses or opt to renew your vows on an island hideaway designed just for two. Barefoot on the beach, flowers in your hair, enjoy the hue of a tropical sunset glowing in the background.
Give the gift of gratitude to yourself and that special someone whom you've been devoted to for years. Enjoy a Tropical Living Renewal Vacation on a peaceful island and celebrate your love.

Commitment Ceremonies

[time to listen—0:49 minutes]

Love is love.

Finding that special someone to share your life with is one of the greatest gifts of all.

Escape to a tropical island and celebrate a commitment ceremony. Capture one of the most meaningful moments in your life. Buy or rent an entire island and give the gift of commitment to your special someone with true intentions of love, romance, happiness and appreciation. Tropical Living offers exquisite properties for your personal commitment ceremony on some of the most spectacular island hideaways around the world. Whether you are creating an event to share with others or celebrating in private ceremony, Tropical Living can provide the perfect location for a celebration you will both remember for the rest of your lives.

Honeymoons

[time to listen—0:37 minutes]

Share a treasured moment as beloved newlyweds by adding a tropical romantic getaway to your wedding memories. Tropical Living has exquisite locations for you to begin your lives together. Enjoy a happy, healthy, balanced marriage. A Tropical Living honeymoon will provide an unforgettably romantic setting for intimate communication and creating plans for the future. A Tropical Living honeymoon also can be the perfect wedding present to your sweetheart or a send-off present for that special someone who is leaving their childhood family and starting a life of their own.

Anniversaries

[time to listen—0:51 minutes]

Celebrating an anniversary carries a heartfelt emotion and a desire to recapture that first moment together. Anniversaries give the opportunity to say "I love you" all over again and represent the sacred union of two people who have stood side by side year after year. Anniversaries send the message that lasting marriage and love still exist in this overwhelming, over-stimulated world and they ignite a pride in tradition and success. Whether gifting your parents or grandparents or surprising your significant other, being on a tropical island is certain to rekindle treasured moments of that first year together or honor a milestone commitment of trust and devotion. Celebrate your anniversary on some of the most beautiful islands in the world.

Romantic Vacations

[time to listen—0:49 minutes]

Being in love and taking the time to care for someone creates trust and strengthens the bond between people. Eliminate any distractions as you focus on your sweetheart with pure, uninterrupted attention. Tropical Living offers private islands, island hideaways and luxurious spa retreats that set the mood for intimacy and the ultimate experience of being together. Imagine lying beside your loved one for a dual massage and floral tub. Surprise that special someone by buying or renting a private island and create a lasting memory to enjoy together for the rest of your lives. Let Tropical Living set the stage for romantic experiences and an unforgettable vacation together.