Why We Don't Book Flights
Our Unusually Personal Inquiry Form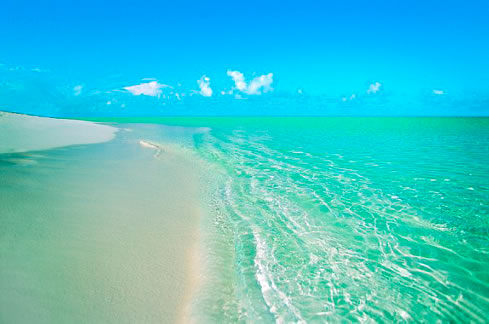 BACK TO complete library of audio clips
Why We Don't Book Flights

[time to listen—2:09 minutes]

Tropical Living is a different type of travel company – we won't book your flights but we will buy a livestock animal from Heifer International on your behalf for a family in need. When I began my last mid-course correction, redesigned my life and created Tropical Living, I sat down and made a list of what it is that I liked and wanted. Booking flights was not on either of my lists. To be perfectly honest with you, I think I would go insane if I had to organize and book flights for everyone that wants to go on a Tropical Living Renewal Vacation. I have researched and coordinated my own international flights for many many years. I know how to do it, but I don't enjoy doing it, so I leave it to those who do.

Life is just far too short to do things you don't enjoy

I am currently 38. If I live to be 76 (which is the average life expectancy in the United States), this leaves me with approximately 14,000 days of life left to live. I know in my heart that if I were to book tickets for everyone, there would be absolutely no time left for me to enjoy my own tropical life. I don't want the hassle of keeping track of the lowest fares, handling the ticketing, the meal choices, the baggage, the frequent flyer miles…it just doesn't appeal to me. It's not why I created Tropical Living. I think that once you know where you are going, you are perfectly capable of getting there. Booking Your Flights You can book your flights online, direct with the airlines, or ask a travel agent in your area to help you book your return flights. Tropical Living will help you determine the nearest city you need to fly into, as well as figure out the inter-island flights or boats that are required to get to your tropical oasis. If there are particular difficulties in getting to some of the more off-the-beaten-path locations, we will be more than happy to assist your travel agent in arranging your seaplane or speedboat escort. We are confident that you can handle the major airports. We won't book your flights, but Tropical Living will purchase a livestock animal from Heifer International on your behalf for a family in need.

Our Unusually Personal Inquiry Form

[time to listen—0:47 minutes]

What makes Tropical Living so remarkable is not just the spectacular properties that I have personally selected, but the recognition that throughout life you need different kinds of vacations depending upon the milestones, celebrations or passages you are experiencing. The Tropical Living inquiry form is unusually personal and was specifically designed to help us help you through a series of personal clarifying questions. My team of "Leisure in Luxury" specialists provides personalized service and will be delighted to help you experience a Tropical Living Renewal Vacation. Of course everything is confidential. Please email or give us a call. Enjoy a happier, healthier, more balanced life.