WELCOME TO THE TROPICAL LIVING PHOTO GALLERIES

We invite you to explore the hundreds of high-quality photos in our galleries. They have been collected through years of travel and are available to you to download and use in association with the promotion of the Tropical Living brand. We encourage you to help us spread the word about Tropical Living and the Tropical Living lifestyle.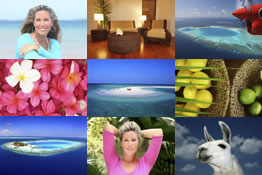 CLICK ON GALLERY BELOW TO SEE PHOTOS
On Your Honor
On Your Honor, please inform us by email (media@TropicalLiving.com) as to when and where any of these photos will appear. In addition, we request that you provide us a hardcopy of your coverage (publication, video, CD, DVD or link) and permission for us to use it for the Tropical Living Media Coverage section of our website. Thank you.