Two weeks after my 35th birthday, I awoke at 2:37 a.m. I stared at the clock and knew in that moment, my life had changed forever - I could feel it in my bones. A flicker had sparked my passion and I had given birth to the concept of Tropical Living. With all of the islands, homes, spa villas and tropical homeware I had experienced and enjoyed in my life, the time to help people live the tropical lifestyle had arrived. I created an unusual tropical travel, homeware and lifestyle company that advocates slowing down, reconnecting and enjoying more "Leisure in Luxury".
Rent an entire island, tropical spa resort or individual spa villa and enjoy the ultimate in privacy for a romantic getaway, relaxed tropical wedding or vow renewal. Host your friends and family to an extravagant retirement party on a breathtaking private island or luxurious spa. Reconnect with your family. Thank your parents for all they've done by inviting them on an adventure of a lifetime.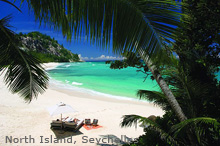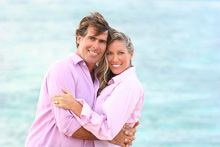 Should you be mourning the death of a loved one, a Tropical Living Renewal Vacation could aid in your healing. If you are going through a brutal divorce or separation, recuperate from the exhaustion of letting go at a luxury tropical spa or create a tropical oasis at home. Reflect on your life and write lists of what you like and want. Discover your passion. Make "mid-course corrections" and redesign your life.
If you are feeling drained, bloated, anxious or depressed we can suggest exceptional properties with customized programs to help you regain your footing and invite more joy and health into your life. Surrender to nurturing three-hour massages, renewing body scrubs and floral baths. Shed old habits, gently detoxify your system and rediscover the forgotten rhythms of balance. Give yourself permission to escape, slow down and celebrate life.

My goal ultimately is to inspire people to create a happier, healthier, more balanced life.